Fields' Photo Archives
In August 1933 Ma and Pa Fields arrived in Cassville. Throughout the next 62 years thousands of people had their pictures taken by Ma and Pa, or their son and his wife, Max and Margie. More than one million negatives from Fields' Photo Shop are preserved in the Archives.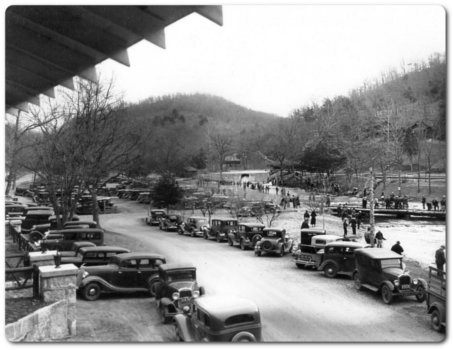 Copy and Reprint Price List

Print Size

Prints

Billfold
2/$3.00
4x6
$4.00
5x7
$6.00
8x10
$8.50

plus sales tax and shipping

Additional sizes up to 30x40 available upon request

Please Note: sales tax and any shipping charges will be added to orders




Contact Fields' Photo Archives at 417-847-1640 or info@barrycomuseum.org


Photo Viewing Policy as of May 1, 2009

Please feel free to search our records and indicate which photos you would like to see. The best way to accomplish this at the museum is to make a copy of the page from the notebook index and highlight the items you would like to preview. Please give your selections to one of our staff. You can view up to 10 selected indexed negatives, per family visit, in person, at no charge. Museum visitors may view negatives during regular museum hours, Monday thru Friday, 9:00 a.m. to 5:00 p.m.

The negative file generates a great amount of interest; therefore we can not provide your photo orders for you on the spot. You will be placed in the order process and we will do our very best to expedite all orders.**

If you exceed 10 selections viewed, or cannot visit the museum in person, a contact sheet can be made showing you a thumbnail-picture for each negative you indicate, for a deposit of $1.00 per negative on a future order. We can then either mail to you the contact sheet or you may come in and view them when ready, whichever is more convenient for you.

Note: If you have a very large order you may receive just a portion of your selection at a time, and you will be rotated back into the system. this is done so no one person will have to wait overly long to be served.

The deposit for a contact sheet is $1.00 per image. Should you place an order after receiving the contact sheet 100% of the initial fee will be applied to your order. However, there are no refunds if your order is less than the initial charge. Please refer to the price list for costs of photographs.

Thank you for your interest and Happy Browsing!

**We realize that there are always exceptions and that photographs may be needed right away in order to meet a deadline. We will make every effort to accommodate these NEEDS; however this requires pulling staff members from other tasks. Therefore in these instances an additional charge of $10.00 for the first photograph and $2.50 for each additional photograph will apply.