Bookstore
You can purchase books at the museum or over the phone
To order please call 417-847-1640
We accept Visa, Mastercard, and Discover
Bushwhakers, Vision, Star-Crossed Lovers
But He's a Hard Worker
Buried By Table Rock Lake
Growing Up in Monett
Cupps Family History
Celebrities I Have Known and Loved
Lifetimes of Memories
The Voice of Water
125 Year History of Washburn First Baptist Church
Goodspeed 1888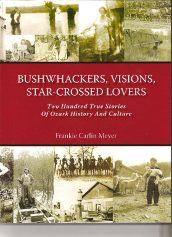 Bushwhackers, Visions, Star-Crossed Lovers: Two Hundred True Stroies of Ozark History and Culture
by Frankie Carlin Meyer
$24.95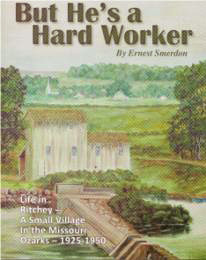 But He's a Hard Worker
By Ernest Smerdon
$18.50
Set in a small town in the Missouri Ozarks, this series of short essays is a true depiction of rural life in the 1930's. Both honest and humorous, "But He's a Hard Worker" describes life growing up in a farming community and highlights the work ethic, values and traditions that have helped shape life in our country today. Although not an autobiographical account, these personal stories share monumental memories of a time that many of us can relate to but may have forgotten. Ritchy, a once thriving village of 300, is now a fourth that size -- like so many that were the heart of America and have all but disappeared today. Older generations, particualrly those with a rural heritage, will relate to the stories, while younger generations will gain insight into the hard, yet good experiences of their grandparents.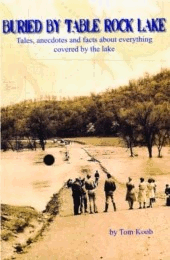 Buried by Table Rock Lake
by Tom Koob
$12.00
While writing my first book, The History of Fishing Table Rock Lake, I became interested in what was under the surface of this large, man-made impoundment. I felt it would be enjoyable and hopefully informative to research what was covered when the water piled up behind Table Rock Dam in the late 1950's. As with all historical research, it is always a challenge to find the ultimate truth about events in the past. Particularly with stories of the oral tradition, tales change with time. Often, certain events and occurrences are related or documented with some inaccuracy. Retellings continue these errors and sometimes add their own. I have tried hard to verify the stories in this book. Wherever possible, I have attempted to use multiple sources to arrive at the best possible account. Despite these efforts, I am sure that some errors and misrepresentations have crept in. When I first began this endeavor, I thought I would accumulate a litany of interesting facts and events- and these are indeed a part of this book. I have come to realize though, that the real story is something else. It is the story of a rugged land and rugged people. It is a tale of somewhat isolated culture thrust into a modern world not necessarily of its own choosing. I would like to thank my family and friends for their support during this project. Thanks to those who allowed me to quote from their historical writings, the librarians, historians and proof readers who assisted me, and those who shared their wonderful photographs. Most of all, I owe a debt of gratitude and respect to those who so kindly allowed me to interview them personally. It is these first-hand accounts which bring this history to life. I hope you enjoy these stories and perhaps discover some you have not heard before. And next time you are driving over or boating across the lake, I hope you know a little more about what was Buried by Table Rock Lake.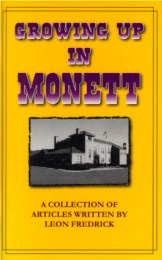 Growing Up In Monett
By Leon Fredrick
$6.00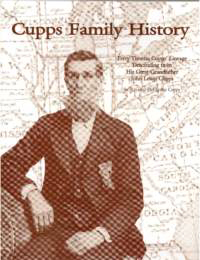 Cupps Family History
by Rayanne DeChenne Cupps
$15.00
Drawing upon earlier research by Thelma Marie Cupps Fleming and Loeita Bernice Spencer Lemes, the author's project began in earnest in 1988. Many years of continuous corresopondence; travels in Pennsylvania, Missouri, Texas, Arizona, California, and Washington, D.C.; visits to courthouses, cemeteries, libraries, and the National Archives; and personal intervies furnished additional information. In 1997, after nine years of research and much support and input from Thelma and Loleita, the historical focus was completed.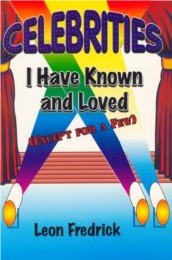 Celebrities I Have Known and Loved
by Leon Fredrick
$5.00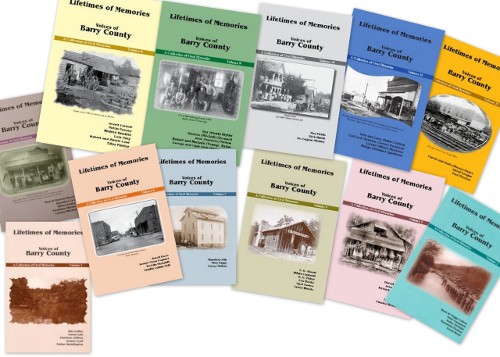 Lifetimes of Memories: A Collection of Oral Histories
by Barry County Museum
$9.95
Relive history through the remembrances of men and women who have made their homes in Barry County, Missouri.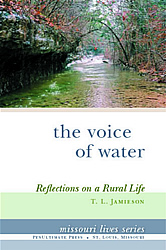 The Voice of Water: Reflections on a Rural Life
By T. L. Jamieson
$14.95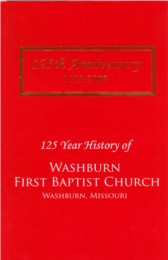 125 Year History of Washburn First Baptist Church
by Church Congregation
$10.00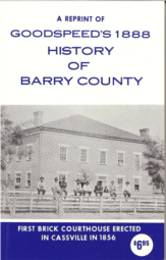 Goodspeed's 1888 History of Barry County
$7.00