Exhibits
Black School
Edens Cabin
Military Hall
Surveyor's Chain
Calton Loom
Firetruck
All American Redheads
Historical Society
Sunburst Quilt
Black School House

Inside Schoolhouse

Schoolhouse Remodeled

Black Schoolhouse has been moved and renovated as part of the Barry County Museum. Before being moved it was located on Y Highway north of Cassville. Not much is known about the Black Schoolhouse except that it was deeded to the school district in 1879 and was one of 112 rural Barry County schools.

1952-1953

1933-1934

1946-1947

List of the other 112 rural Barry County schools
Edens Cabin
In the late 1800's, James "Pa Jim" Edens built a log cabin for his family on what is now Greasy Creek road in Washburn. Although it measures only 20 feet by 25 feet, "Pa Jim" and Mattie Walker Edens' twelve children were raised in the two story structure. The mothers of current area resident, Charles Weathers and Mona Bower, were two of the children who lived in the cabin.
Military Hall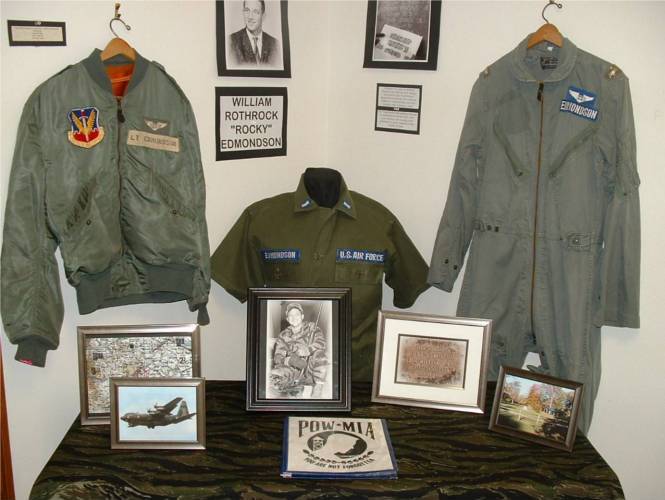 This hall is full of great relics from a broad range of times including World War I, World War II, and the Civil War. One section is on William Rothrock Edmonson who became MIA in Vietnam in 1966 whom "Rocky" Edmonson Park was named after. Also a showcase of Hail Angus Irwin who was killed in battle in WWII is on display.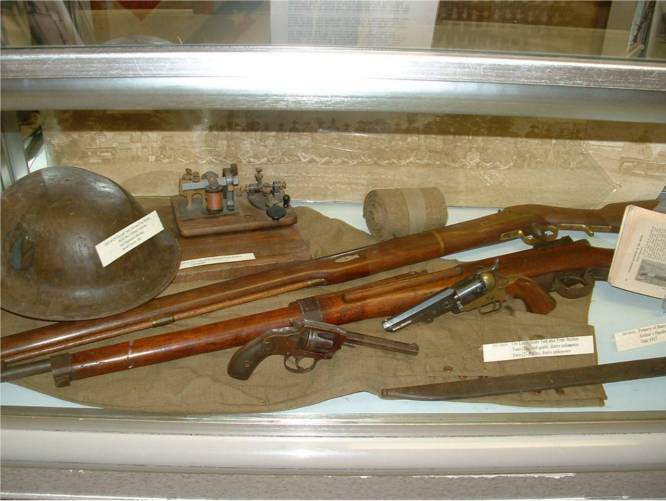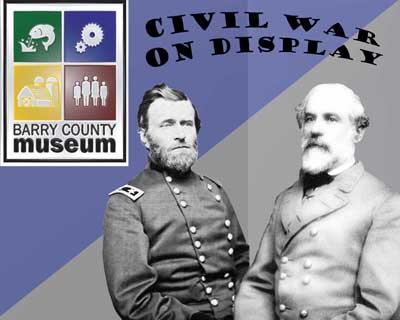 Surveyor's Chain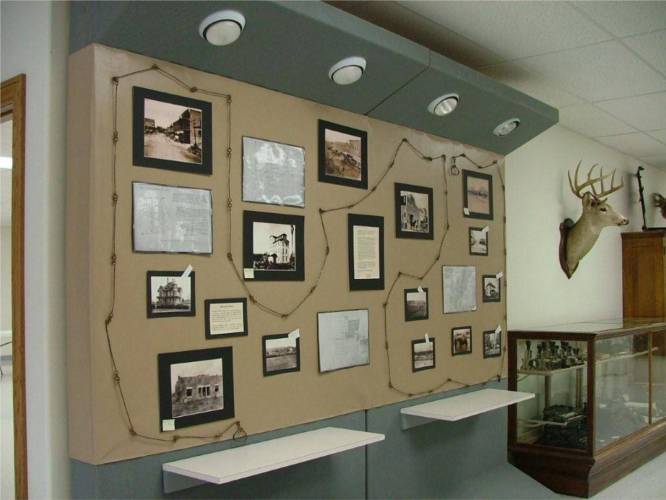 "This chain which was used to lay out Cassville, later fell into the hands of J. W. Boon, born in Virginia on June 17, 1830. Mr. Boon came to Cassville in 1860 just prior to the beginning of the Civil War.

He was in Cassville when Gov. Claiborne Jackson, together with the members of the Missouri General Assembly, were in Cassville from Oct. 31 to Nov. 7, 1861 (Cassville was the Confederate Capitol of Missouri for one week). Mr. Boon attempted to attend the sessions but the doorkeeper would not let him in because of his adherence to the Union. He was elected as a member of the Missouri State House of Representatives from Barry County in 1862 and served two terms. In 1874, He was elected as County Judge to serve with John Carney and D.B. Burlinger. He later served as County Surveyor and Justice of the Peace in the Flat Creek Township until he became very feeble and unable to care for himself. He then sold his farm and journeyed to the home of Addimore Miller, one and a half miles south of town, where he constructed a building for his own use and lived there until he died on Tuesday, January 24, 1912 at the age 81 years, 7 months, 6 days.

He farmed and continued his surveying activities until his death, at which time the surveyor's chain was retained by the Miller family. Mrs. Miller was a sister of the late John Irwin and she gave him the brass chain. He, in turn, gave me the chain more than 50 years ago.

Now I am pleased to pass it on to the Barry County Museum."


Emory Melton
Attorney-at-Law
Cassville, MO

Calton Loom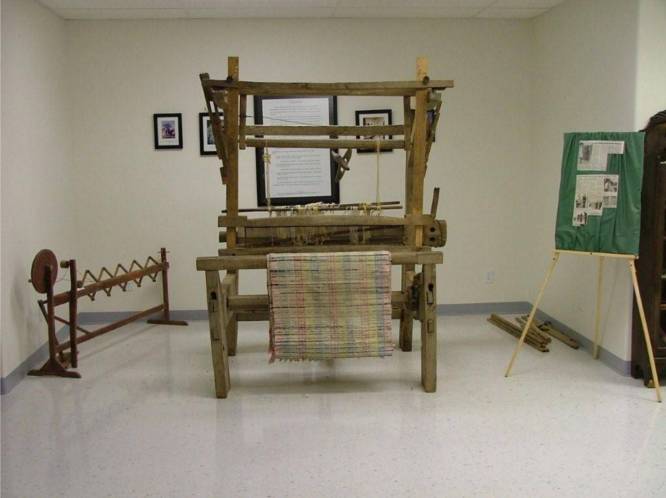 This homemade loom was brought to Barry County by Morgan Calton who settled on flat creek in 1840. The Calton family carded wool by hand, spun it into thread then made their blankets and clothing on the loom. It was put into storage in 1962 for 45 years and was taken out for display at the museum.
'59 Firetruck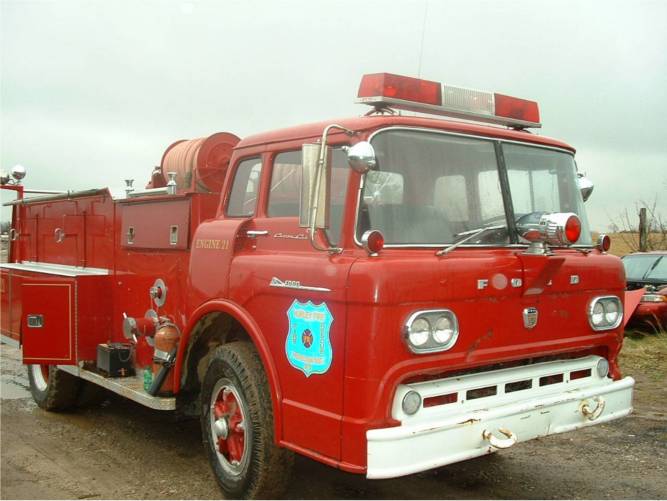 This truck is Engine 21 from Hurley, Missouri.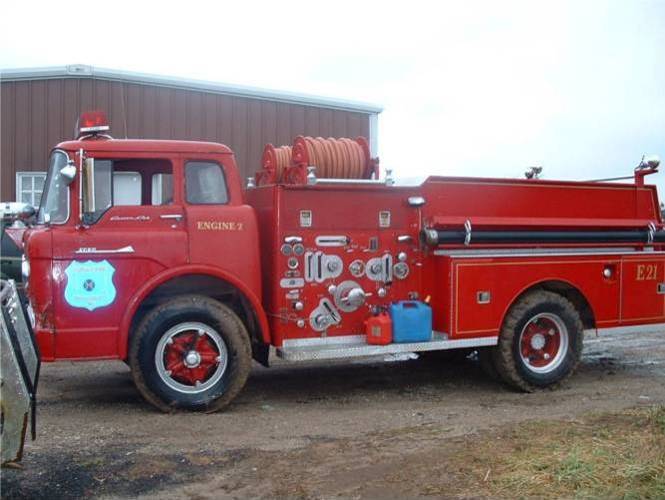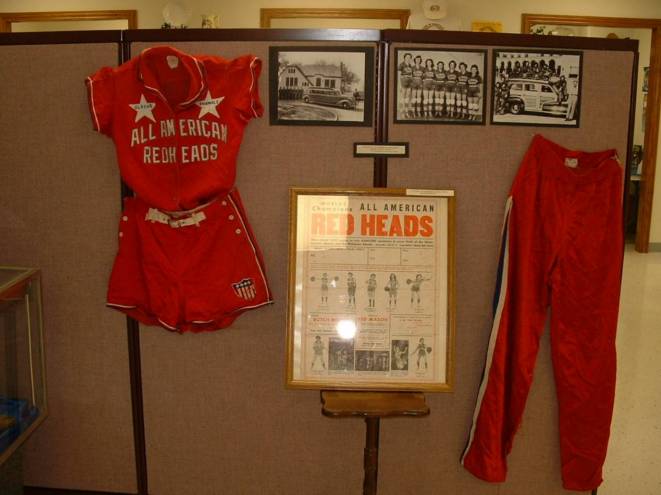 The All American Redheads were a womens basketball team from this area. They played 3,062 games total with over 4,000,000 spectators coming to watch them play over their span.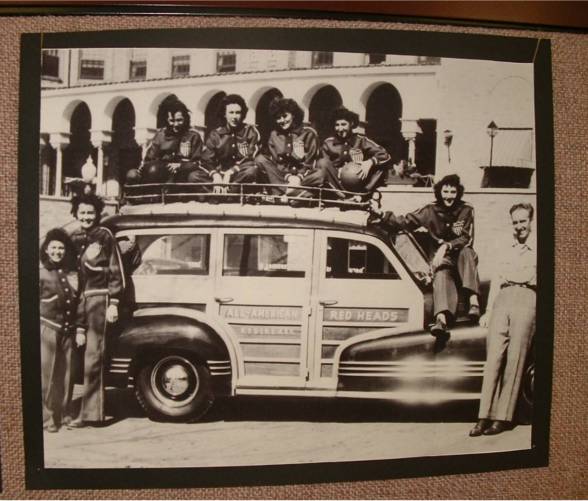 Historical and Genealogy Society Display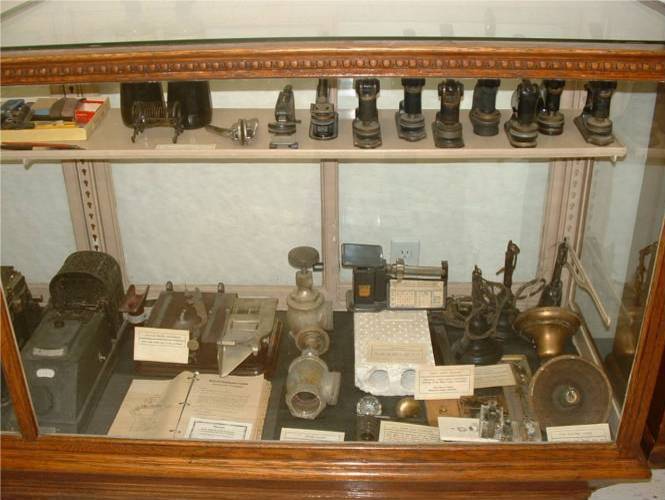 This collection is on loan from the Barry County Historical and Genealogical Society. The collection includes original courthouse equipment, old typewriters, door locks dating back to 1913, an 1894 Montgomery-Wards catalog, assorted bottles, a coffee grinder, and much more.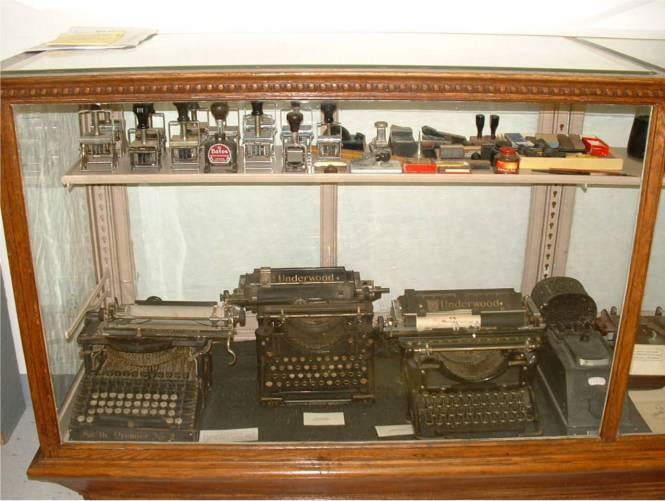 Sunburst Quilt